Sep 9 2022
2022-09
Power
ams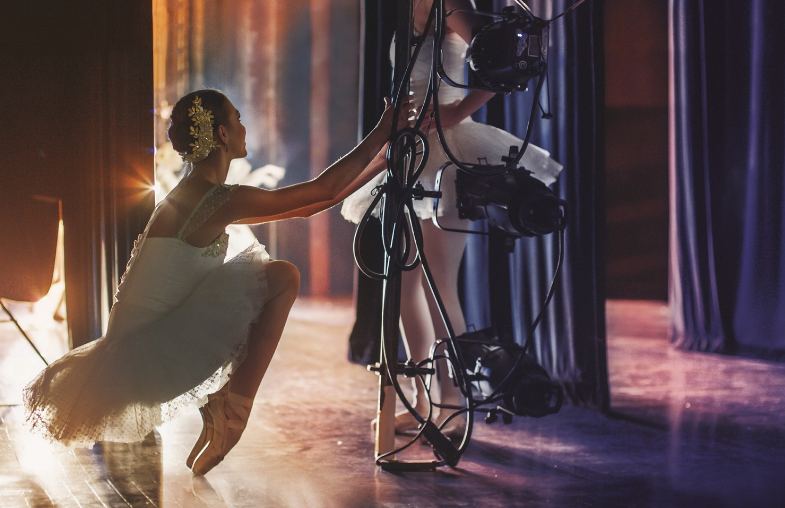 At Prolight + Sound 2022, which was held at the International Exhibition Center in Frankfurt, Germany, Emmetz Euraslon presented a wide range of advanced entertainment lighting solutions for theatrical theater, stage performances and celebration events.
Ams and Osram, the world's leading optical solutions provider, recently exhibited at Prolight + Sound 2022 at the Messe Frankfurt, Germany, showcasing a wide range of advanced entertainment lighting solutions for theater theaters, stage shows and celebrations. Highlight products include the newly upgraded star product SIRIUS full range of light sources (professional, classic and premium) for small moving head lights; "plug and play" Lok-it for large lamps used in theaters and concerts ! Power Series light sources; high-brightness SharXS Brilliant series light sources for moving head lights, scanners and projectors; and HMI DIGITAL series light sources for film and film studio lighting.
For decades, ams Osram has been transforming creativity into spectacular performances through technological innovation and professional lighting designers. Continuing this tradition of innovation, ams Osram invited the audience to experience an immersive lighting experience. In a challenging and uncertain market environment, ams Osram has always been committed to providing strong technical support for the entertainment lighting industry, helping the entire industry to recover in the post-epidemic era.
Antonio Marino, Global Sales Director of Entertainment Lighting at ams Osram, said: "A great show requires passionate and performing lights. Ams Osram's entertainment and architectural lighting solutions can be used for concerts, TV Theatrical performances and buildings of all types create unforgettable light performances. This not only provides a visual enjoyment for the audience, but also allows artists and lighting designers to bring the wonderful light performances to the world with the help of ams Osram stage."
The Products You May Be Interested In
2116
UNIVERSAL QI WIRELESS CHARGING M
191

More on Order

481
RUGGED METAL PUSHBUTTON
499

More on Order

482
SWITCH PB 16MM GRN LED
428

More on Order

1186
SWITCH PUSHBUTTON SPST-NO YELLOW
324

More on Order

393
SENSOR HUMID/TEMP 5V DTL 2% MOD
950

More on Order

1995
5V 2.4A SWITCHING POWER SUPPLY W
454

More on Order

2553
DIGITAL RGB LED WEATHERPROOF STR
339

More on Order

2949
ADDRESS LED STRIP SERIAL RGB 5M
321

More on Order

2038
ADDRESS LED MATRIX I2C WHITE
279

More on Order

1050
ADDRESS LED MATRIX I2C YELLOW
465

More on Order

2561
ADDRESS LED STRIP SERIAL RGB 1M
390

More on Order

2953
ADDRESS LED STRIP SERIAL RGB 1M
458

More on Order

880
ADDRESS LED 7 SEG I2C GREEN
421

More on Order

2759
ADDRESS LED DISCR SER RGBW 1=10
1483

More on Order

2686
ADDRESS LED DISCR SER RGB 10PK
1577

More on Order

4245
FLEXIBLE RGB NEON-LIKE LED STRIP
356

More on Order

1303
DISPLAY PIXEL QI 1024X600 3MODE
445

More on Order

911
2"" TFT DISPLAY 320 X 240
382

More on Order

2088
DISPLAY TFT 1.44 COLOR MICROSD
306

More on Order

1816
10 SEGMENT LIGHT BAR WHITE
307

More on Order

2739
DIFFUSED RECT 5MM RGB LED 1=10
478

More on Order

399
RGB BACKLIGHT NEGATIVE LCD
410

More on Order

1853
SMALL 1.2 8X8 ULTRA BRIGHT SQUAR
149

More on Order

284
BRIDGE USB 2.0 MODULE
638

More on Order