May 22 2023
2023-05
Sensors
TDK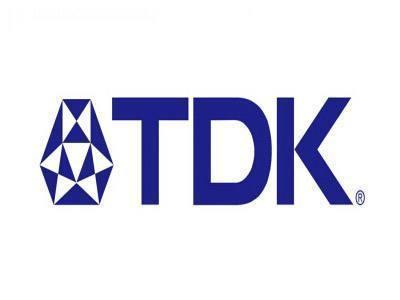 TDK extends its line of innovative anti-stray field sensors with sensors optimized for high-speed, low-delay motor position applications
TDK has introduced the Micronas Fast 2D Hall Effect position sensor family HAL 302X to meet the demand for position detection against stray field motors in automotive and industrial applications and for development in compliance with ISO/26262 standards. This new sensor family initially contains two members, HAL 3020 and HAL 3021, with differential and unipolar chord and cosine analog outputs for standard Angle calculations with external microcontrollers/ECUs.
HAL 3020 is suitable for high cost performance applications such as electric pumps or electric valves. For these types of application scenarios, the sensor can be easily integrated with TDK's Micronas embedded motor controller product family for more precise and secure motor control. HAL 3021 is suitable for demanding high speed sensing applications such as electric power steering, electric motors (E-axis), electric brake booster and electromechanical brake (EMB).
The HAL 302x sensor can measure the full rotation Angle of 360° by evaluating the vertical magnetic field component (BZ). The HAL 3020 uses three horizontal Hall plate arrays, while the HAL 3021 uses six. Both sensors suppress external DC and AC stray fields (ISO 11452-8). A simple and cost-effective coaxial (axle-end) configuration of a bipolar ferrite magnet is sufficient to measure the absolute angular position by calculating the suppression of harmonic interference in the stimulus signal within the device. The inherent stray-field robustness eliminates the need for expensive magnetic shielding and the use of stronger target magnets. This provides greater flexibility in the design and production of next-generation motors for hybrid and electric vehicles.
A key advantage of HAL 3021 is that the device provides best-in-class robustness against static and dynamic mechanical misalignments such as off-axis displacement, air gap variation, and tilt. This ensures a high degree of reliability and efficient field-oriented control over the lifetime of the motor. To reduce the load on the ECU, the sensor can compensate for major sensor and system-level nonideal factors such as sine and cosine amplitude Angle mismatches, offset errors, (absolute) 0 Angle errors, and orthogonal errors on chip.
HAL 302X has been defined as an Independent Safety Element (SEooC) ASIL C class according to ISO 26262, supporting system-level integration up to ASIL D class. The sensor integrates various security monitoring functions to help improve diagnostic coverage and simplify external security oversight on the ECU side. The sensor operates at junction temperatures ranging from -40℃ to +170℃ and is packaged in a small eight-pin SOIC8 SMD package.
The Products You May Be Interested In
TPCM-2.4-5
CMC 2.41MH 5A 2LN TH
383

More on Order

AA53002-015
XFRMR TOROIDAL 300VA CHAS MOUNT
464

More on Order

62054-P2S02
XFRMR TOROIDAL 15VA CHAS MOUNT
107

More on Order

62045-P2S02
XFRMR TOROIDAL 10VA CHAS MOUNT
135

More on Order

62035-P2S02
XFRMR TOROIDAL 7VA CHAS MOUNT
369

More on Order

62021-P2S02
XFRMR TOROIDAL 5VA CHAS MOUNT
281

More on Order

62005-P2S02
XFRMR TOROIDAL 1.6VA CHAS MOUNT
426

More on Order

70072K
XFRMR TOROIDAL 35VA THRU HOLE
313

More on Order

70031K
XFRMR TOROIDAL 7VA THRU HOLE
481

More on Order

70014K
XFRMR TOROIDAL 3.2VA THRU HOLE
309

More on Order

70011K
XFRMR TOROIDAL 3.2VA THRU HOLE
420

More on Order

70002K
XFRMR TOROIDAL 1.6VA THRU HOLE
280

More on Order

62015-P2S02
XFRMR TOROIDAL 3.2VA CHAS MOUNT
210

More on Order

70025K
XFRMR TOROIDAL 5VA THRU HOLE
226

More on Order

62084-P2S02
XFRMR TOROIDAL 50VA CHAS MOUNT
607

More on Order

62060-P2S02
XFRMR TOROIDAL 25VA CHAS MOUNT
3963

More on Order

70064K
XFRMR TOROIDAL 25VA THRU HOLE
2293

More on Order

70034K
XFRMR TOROIDAL 7VA THRU HOLE
674

More on Order

70005K
XFRMR TOROIDAL 1.6VA THRU HOLE
401

More on Order

HAL300SF-A
MAGNETIC SWITCH LATCH SOT89B-2
164

More on Order

HAL300UA-A
MAGNETIC SWITCH LATCH TO92UA-4
148

More on Order

HAL300 UA-K
SENSOR HALL OPEN DRAIN TO92-UA
234

More on Order

HAL300 SF-K
SENSOR HALL OPEN DRAIN SOT89B
253

More on Order

HAL 300-S
SENSOR CURRENT HALL 300A AC/DC
402

More on Order