May 22 2023
2023-05
Semiconductors
STMicroelectronics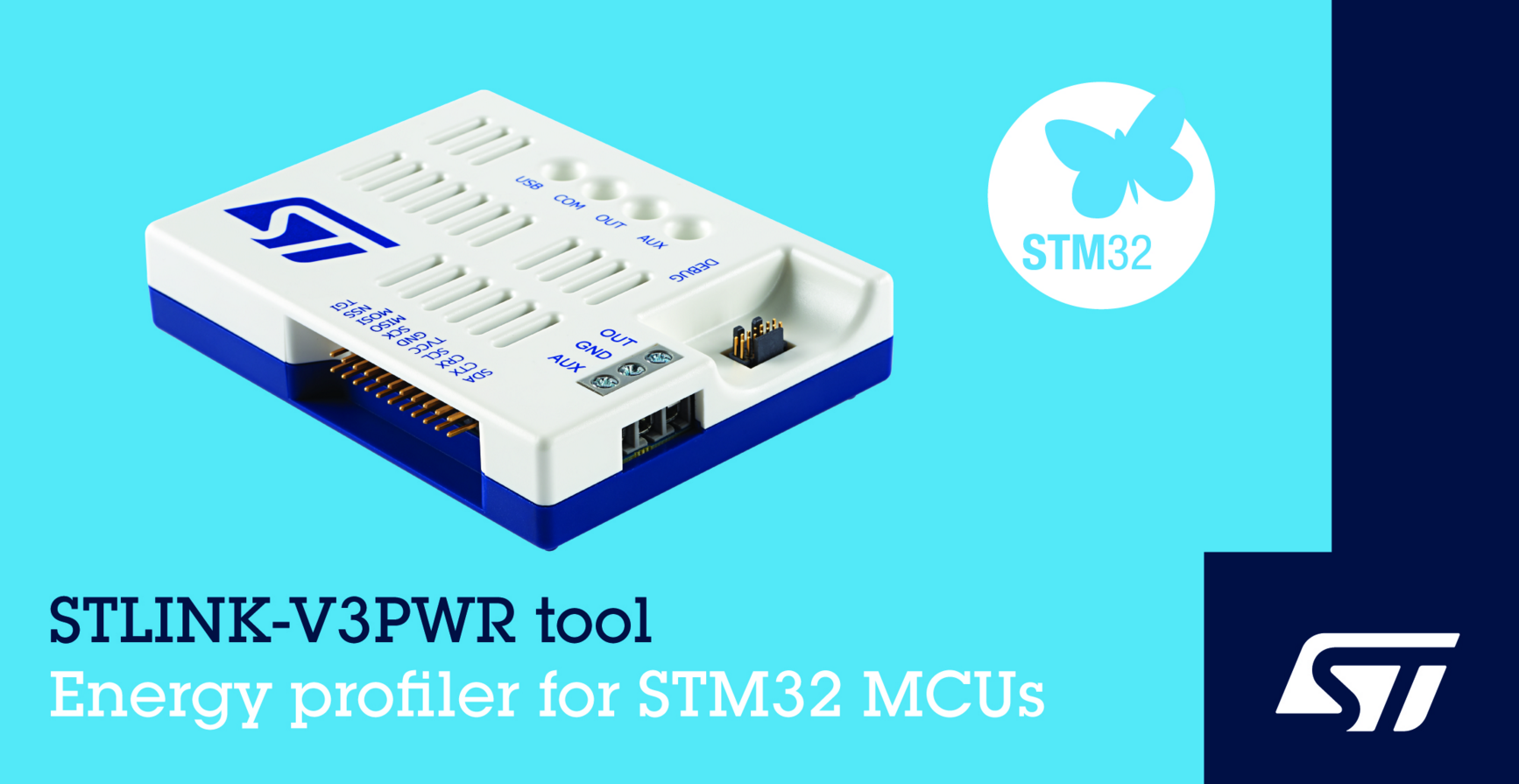 STLINK-V3PWR is a new online debug burner from STMicroelectronics that can accurately measure the power consumption of applications running on any STM32 microcontroller (MCU). The wide dynamic range of the product is capable of handling power-sensitive development projects such as Internet of Things and wireless applications, and can measure current values from Na 'an to 500mA with measurement accuracy of ±0.5%
STLINK-V3PWR is a new online debug burner from STMicroelectronics that can accurately measure the power consumption of applications running on any STM32 microcontroller (MCU). The wide dynamic range of the product is capable of handling power-sensitive development projects such as Internet of Things and wireless applications, and can measure current values from Na 'an to 500mA with measurement accuracy of ±0.5%. In addition, the product can provide up to 2A of current to the target system with a single USB cable, eliminating the need for developers to connect a separate power source to power the board.
The STM32CubeMonitor-Power graphics tool directly supports STLINK-V3PWR, which displays the power requirements of the application in real time and analyzes the impact of design changes on power consumption in order to improve energy efficiency. In addition, the Arm® Keil® development tool and the IAR Integrated Development Environment (IDE) support the product to synchronize code execution and measured energy consumption to optimize the application energy diagram.
"Ultra-low power microcontroller applications can run on energy harvesting or batteries for years," said Reinhard Keil, senior director of embedded technology at Arm. "Even small design errors can cause unexpected power consumption problems. The new STLINK-V3PWR debug burner allows developers to analyze power consumption with Keil MDK. "This µVision debugger correlates program events with power consumption, providing analytical results that help developers identify potential design errors and double battery life."
Anders Holmberg, chief Technology Officer of IAR, added: "IAR Embedded Workbench for Arm fully supports the STLINK-V3PWR debug burner, giving developers faster and easier access to accurate, repeatable and high-resolution power analysis results. It will certainly help the next generation of ultra-low power consumption and ultra-efficient smart iot devices achieve greater energy conservation and energy efficiency, while greatly speeding up time to market for new products."
STLINK-V3PWR further enhances the product power of stmicroelectronics's energy-focused embedded development kit. STM32 Power shield(X-NUCLEO-LPM01A), a programmable power supply with dynamic current measurement range of 100nA to 50mA, is commonly used to analyze the power consumption of applications running on ultra-low power STM32 MCUS. In addition, the meter on the middle plate of the STM32L562E-DK Discovery Kit measures dynamic currents from 300nA to 150mA. STM32CubeMonitor-Power obtains the measured power value through any of the three tools, presents the data in real time, and updates the collected power parameters.
As the debug burner for the microcontroller, STLINK-V3PWR communicates with the STM32 MCU on the application board via a single line debugging (JTAG/SWD) interface, a virtual COM port interface and a multipath bridge, Allows the master controller to communicate with the target microcontroller using SPI/UART/I2C/CAN/GPIO interface, facilitating firmware updates and field power measurement testing.
The Products You May Be Interested In